Featured Crafter : Kaana Project
30 Jan 2021
Editor by Tania Dira Harucky, Nuny Barani
Lately we have created #BersamaKanva campaign to grow together with local crafter and brand owner. As our aim to grow, we also want to create a community that supporting each other and safe place for crafters and brand owners all around Indonesia.


In #BersamaKanva, together with Kaana Project, we created two exclusive designs of high quality macrame for your happy place. Looking further into the background of a Dina, she is a housewife and freelancer who begins to follow her passion to create a product that she likes and can do on her own. It all started where she wanted to decorate her home and she decided to make some macrame that she woven by herself then promote it to her social media.
Soon after she posted, many of her colleagues are interested on her creation. With the support of her husband, she finally decided to seriously dive into the world of macrame craft. Thus she created the brand "Kaana Project" in early 2020, inspired by the name Dina and her husband. Kaana also has another meaning, "ada". In accordance with the wishes of Dina and her husband, that they want the products they make are always be there to decorate everyone's happy place.
Dina was originally inspired by the current trend in social media where macrames has become part of interior design and then she tried to learn weaving by herself and modify them to suit her style. Since it is started, she is the hustler behind the brand, from the weaving, photo styling, editing, uploading the products to the market place, becoming the admin, packing and ensuring the product arrived safely to the customers. All she did by herself and the support of her husband.
Let's take a look at some of her amazing works :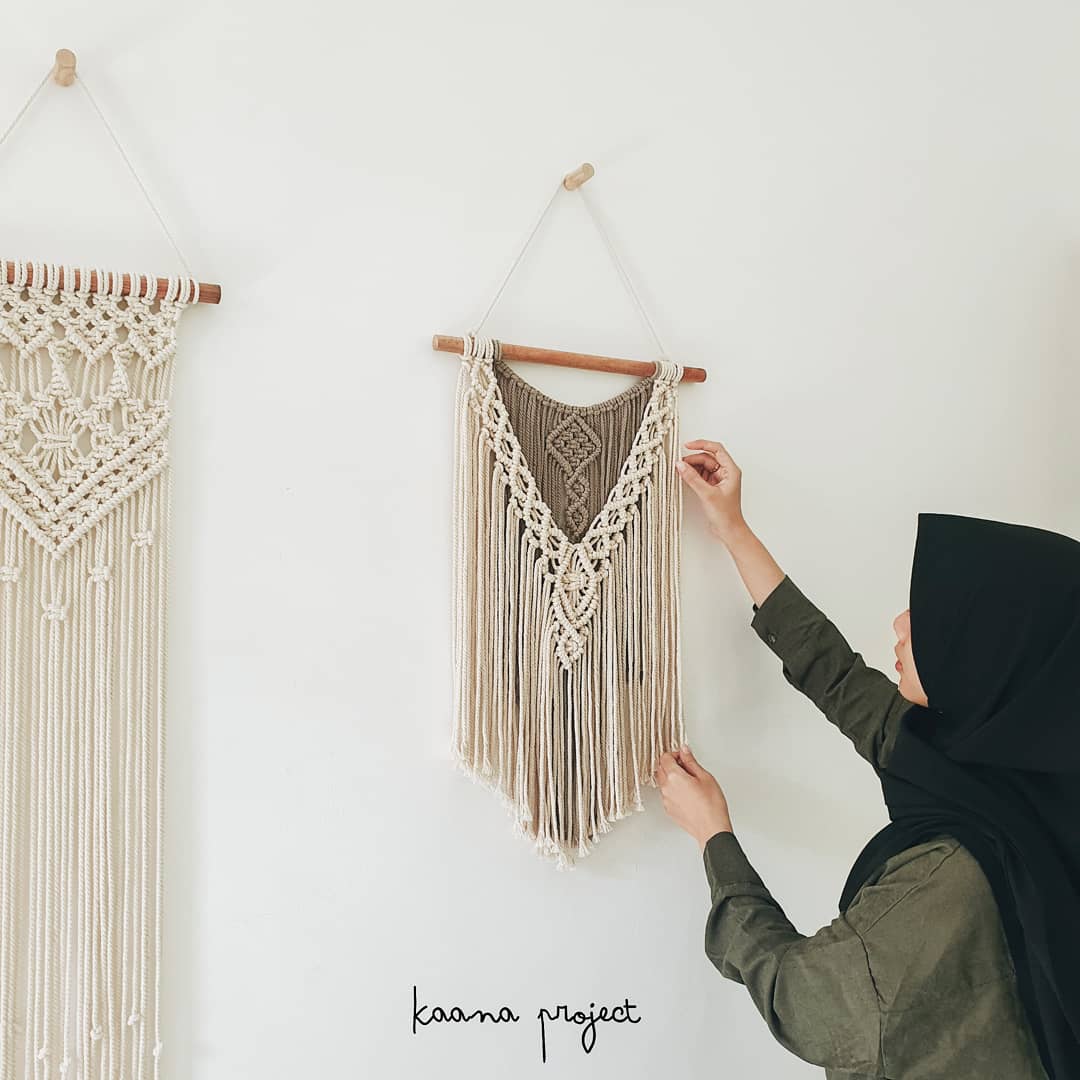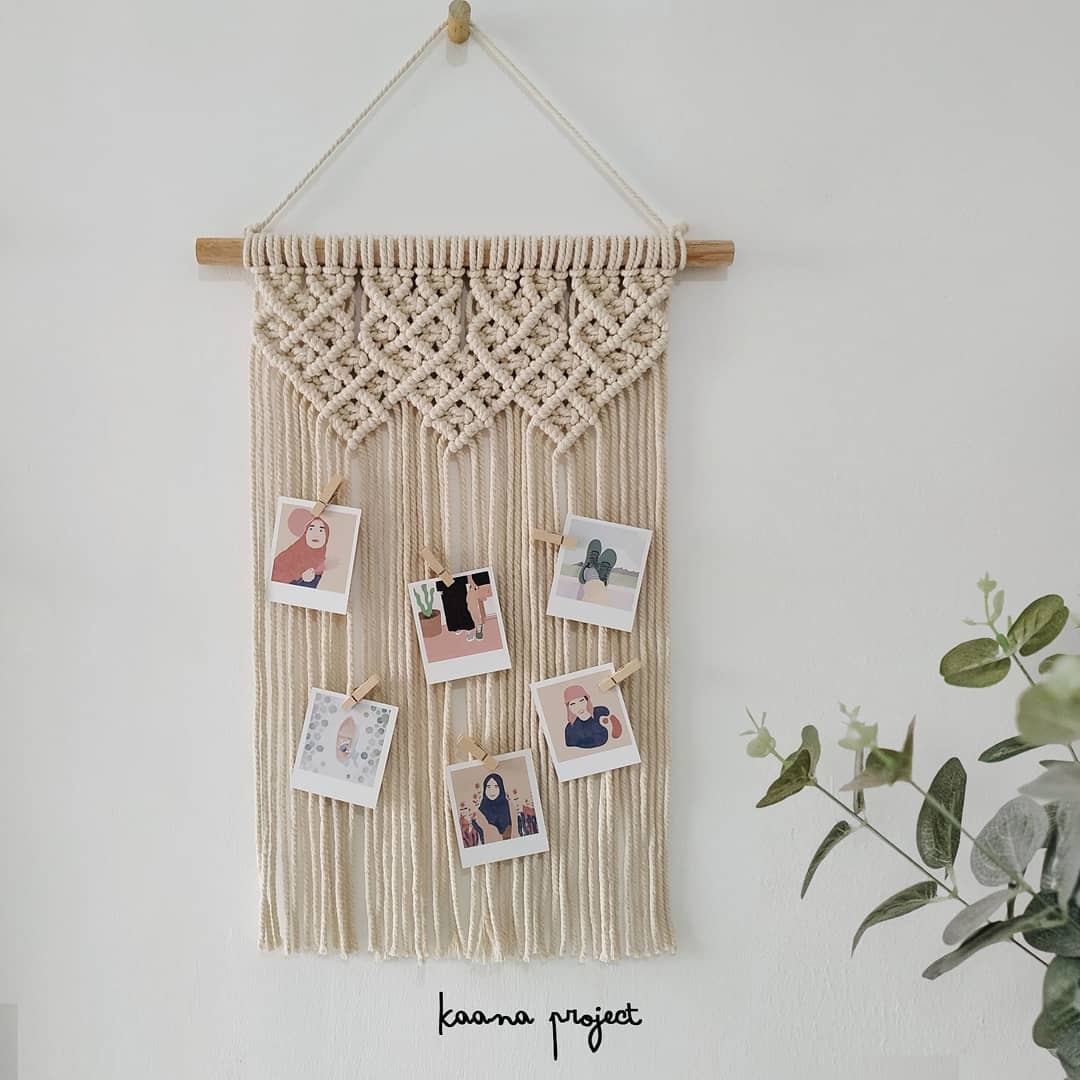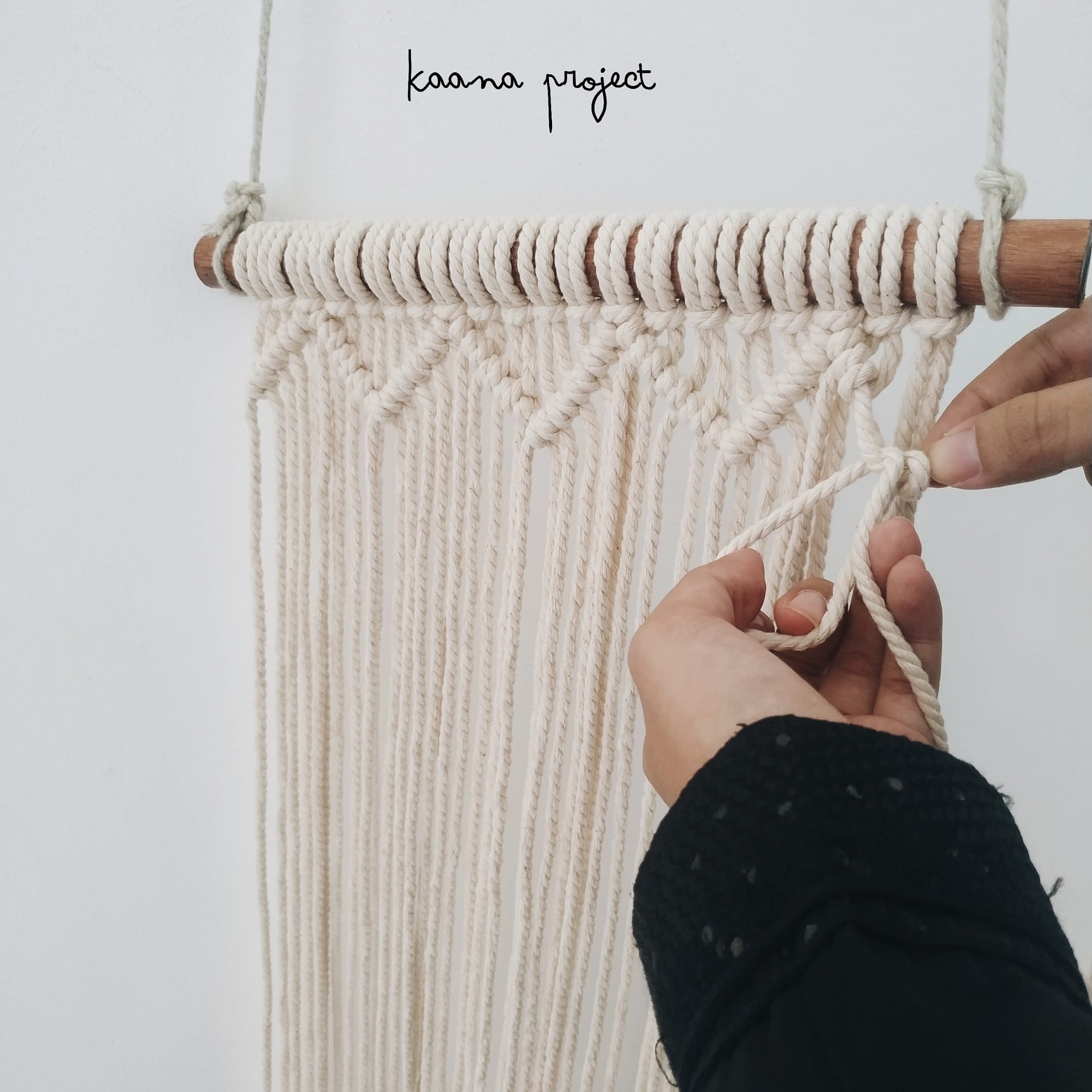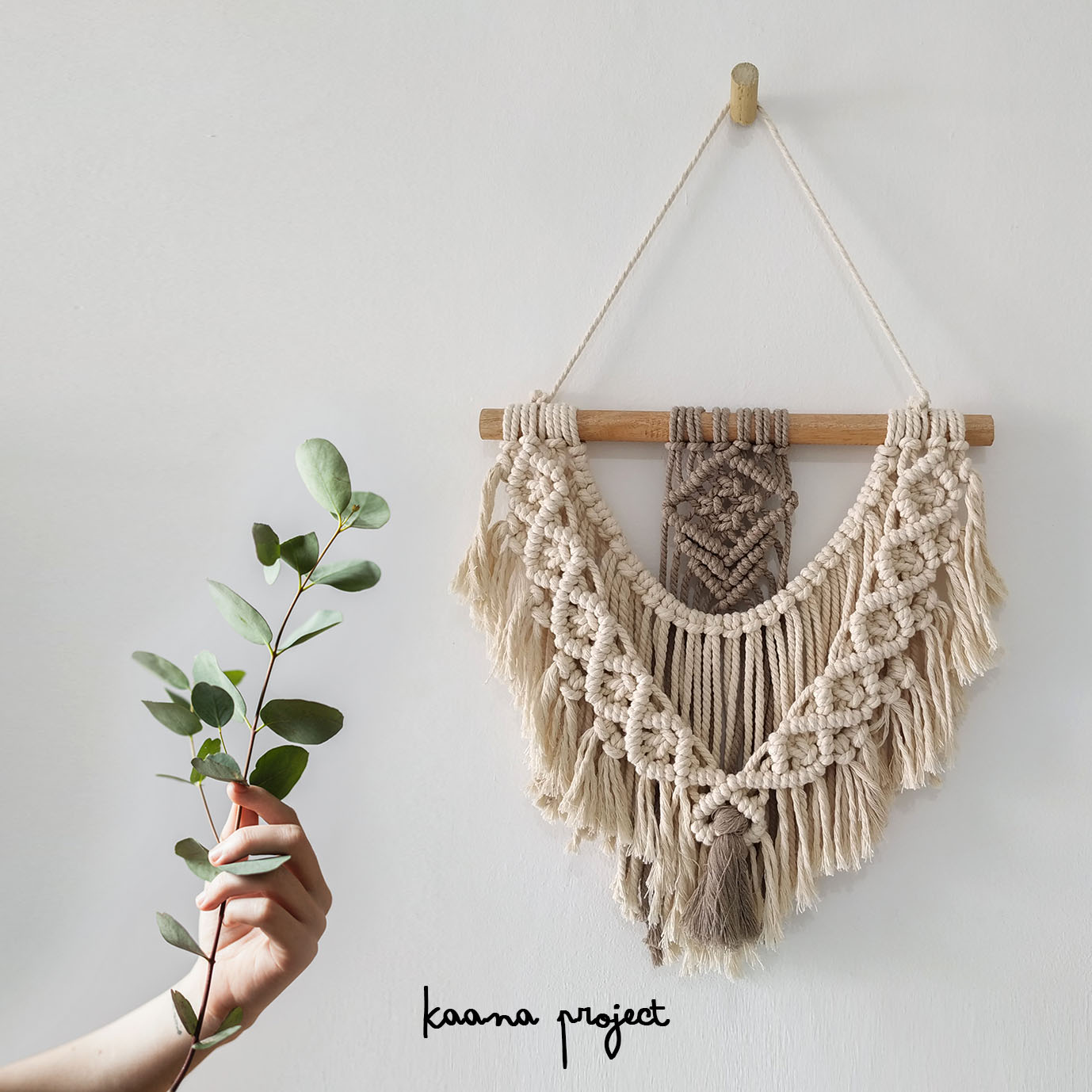 Together with #BersamaKanva we hope this campaign is not just about selling or promoting a product but so we can grow to mutually respect and support every work created by local artisans and brands.
#BersamaKanva create home goods that are not only crafted with heart and passion but also become a timeless decoration for your happy place
Let's grow together with #BersamaKanva